Rectangle polyurethane bars are one of the polyurethane products that find application in several industries across the globe. The rectangle polyurethane bars we manufacture in our world-class machine shop are made from the best polyurethane formulation on the market.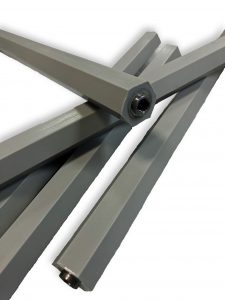 Plan Tech makes rectangular polyurethane bars by pouring high-grade liquid cast polyurethane resins in open cast molds. These rectangle polyurethane bars can then be produced in a multitude of sizes, hardness and colors.
At Plan Tech, we always use speed and precision for the production of our rectangle polyurethane bars to allow us to maintain consistency in quality as well as meet the high-volume demand of our various customers at a speedy turnaround. Our rectangular polyurethane bars offer impressive chemical properties such as their remarkable ability to resist wear, chemicals, abrasion, and more. We have them available in different colors and profiles hence; you can be sure of finding your exact specification from our wide range of rectangle polyurethane bars.
Also, you can trust our highly talented team of engineers to transform your sketch, drawing or idea of rectangular polyurethane bars into a master-class urethane product. We have specialized additives that we add on-demand to further enhance the physical properties of our rectangle bars. With us, you are confident of finding the solution to all your polyurethane bar needs.
Plan Tech has an outstanding team of dedicated employees with exceptional talents designing and manufacturing complex tight tolerance urethane parts. We also are very proud of the "company we keep." Our customers include many Fortune 500 companies, most of whom have been customers for 20+ years. Their drive to become industry leaders has helped us do the same.
Whether you are a start up company or global leader, we can add value to your products with our strong engineering support, urethane polymer experience and constant focus on meeting all delivery requirements. Our rapid prototyping capabilities have also received particularly positive feedback – we frequently go from "Print to Part" in 10-15 business days! Everything we manufacture is MADE IN THE USA.
Are you interested in Rectangular Polyurethane Bars? Please Contact us so we can help solve your requirements and work with you on your specific application!