Solid urethane balls can be used for check valves, light load ball bearings, relief valves, etc. Manufactured in several durometers and offered in different colors, according to customer's specification. Our proprietary urethane formula allows our solid urethane balls to be one of the most durable available on the market.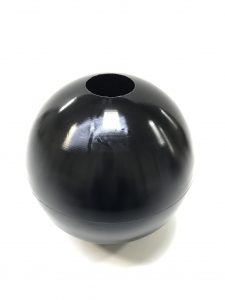 Over the years, we have continued to offer our valued customers with the most effective engineering and manufacturing solutions to meet their most stringent requirement and applications. Every solid urethane balls we make is designed and manufactured from concept to actual production with the highest quality at our in-house facility. They are also manufactured here in the United States to ensure the highest quality control.
Our in-house capabilities are super efficient and help reduce production cycle time from receipt of order to final delivery; we utilize advanced technologies to ensure that the end result meets all critical dimensions and requirements of the client.
Our solid urethane balls also feature no moisture absorption; they are made with ultra-tough urethane formulation and have proven to cut downtime and maintenance time. They are non-marking on floor surfaces and offer easy smooth rolling. They can also be designed with bright, impressive colors and are guaranteed to outperform other balls on the market. Below are some of the benefits and advantages of solid urethane balls:
Filling the Gap Between Rubber and Plastic
Polyurethanes are outstandingly able to withstand more loads than rubber because they are harder than rubber and yet more flexible than plastics. Their flexibility is accountable for their strength and remarkable ability to resist impact.
Oil and Chemical Resistance
Like their abrasion resistance ability, the properties of polyurethane materials are highly capable of resisting oil and chemicals. This enables them to maintain stability (with minimal swelling) in water or oil etc. If you are looking for elastomer materials to use in subsea, then polyurethanes should be your ideal choice.
Affordable manufacturing process
Productions such as prototypes as well as one time products or one-off parts are often manufactured using polyurethanes.
Please Contact us for further details or to answer your questions about cast solid urethane balls!