Spin Casting Urethane is a specialized technique to produce the exact size and durometer part/s. When we talk about basic and initial machining parts out of urethane is the superb economical solution. Basically urethane is a polymer that consists of organic units linked by polymer links. They are actually thermosetting polymers that are resistant in nature. They are resistant to that extent that they don't melt while they are heated or try to melt. Cast polyurethane has many properties such as being durable, tough, corrosion-resistant and crack resistant etc.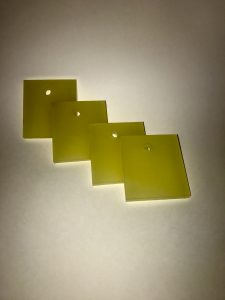 Spin Casting Urethane durability matters a lot in the machinability of the material as with the help of harder material, cutting becomes easier. The formulation has it's own importance as the formulation is responsible for the quality of the material. So it is major concern to keep formulation under consideration to increase tensile strength, tear strength and rebounding of the material. At Plan Tech we provide the opportunity of unique machining formulations to our customers of the hardness of the extent which they require for their application.
Urethane is basically a thermal insulator. When it is used in the machine it gains heat. So it can create some sort of problem if machining is too aggressive. To handle this problem coolant or refrigerant is used prior to machining. Grinding is another way to overcome this serious problem if a material has smooth finished form. At the surface, grinding urethane creates heat so one should take care of this thing to avoid a problem and cool down the material before taking measurements.
Spin Casting Urethane parts are available at our company of any profile or specification due to the technical abilities of our engineers who have been working for the past thirty (30) years. Our materials are of world-class quality due to which ourSpin Casting Urethane are prominent as compare to other brands present in the market. We provide better service life of our material with excellent performance and capabilities.
Are you interested in Spin Casting Urethane? Please Contact us so we can help solve your requirements and work with you on your specific application!