Split urethane rollers are custom cast using the highest quality urethane material open cast into molds produced in our own machine shop. These rollers service many different functions in many industries that require a high-performance material that is hard yet flexible with an extended service life.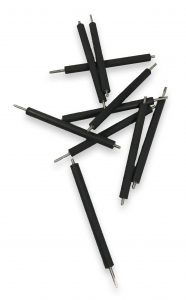 Plan Tech can add many different additives to enhance the physical properties of the split urethane rollers per application. Custom sizes are our specialty! Any hardness, color or profile can be open cast with little to no machine work to the finished part resulting in a quick turn around. Our split urethane rollers boast superior physical properties that are second to none in the industry.
Split urethane rollers are capable of outstanding and resisting chemicals, wear, corrosion and abrasion. And when it comes to maintaining high performance even in a harsh environment or after years of been repeated used, our poly escalator rollers are simply the best. We are therefore proud to say that the split urethane rollers produced in our in-house machine shop by our engineering team, offer remarkable performance ability and long service. They are non-marking and easy to install for operators.
So what exactly should you take into consideration when deciding what material to purchase for split urethane rollers?
BONDING ONE MATERIAL TO ANOTHER MATERIAL
You do want to look for a product that can be bonded to other products, and no other material allows for such bonding better than urethane materials. Fortunate for you that Plan Tech allows for bonding of any type of material example; aluminum or steel. Such bonding ability cannot be expected with Silicon, UHMW, and Nylon
DUROMETER RANGE
Urethane parts offer a wide coverage or range of durometers in comparison to Silicon, UHMW, and Nylon that are of limited range. One of the benefits offered by the wide durometer range of Plan Tech is that urethane parts are that you have the flexibility of choosing the perfect product from a variety of options.
SHOCK ABSORBING AND SOUND DAMPENING
You can say goodbye to the issues of sound reduction and shock absorbing with Plan Tech's split urethane rollers. You certainly can't do same with Silicon, UHMW, and Nylon due to the significant difference in their capabilities.
RESISTANCE TO OZONE AND OXYGEN
Where Silicon, UHMW, and Nylon will fail you in resisting Ozone and Oxygen, Plan Tech's polyurethane's will efficiently do the opposite – which is, resist Ozone and Oxygen.
EXTREME TENSILE, TEAR STRENGTH AND ABRASION RESISTANCE
Before you purchase any material, make sure it is capable of holding up extremely to tensile stress and has a high-performance tear strength as well as resistance to abrasion. You certainly wouldn't find such capabilities in Silicon, UHMW and Nylon materials. But you can trust Plan Tech split urethane rollers and products to offer such quality performance.
Please Contact us for further details or to answer your questions about split urethane rollers!