Stadium seat polyurethane bumpers made by Plan Tech are produced using standard manufacturing process which involves casting and compression molding of urethane.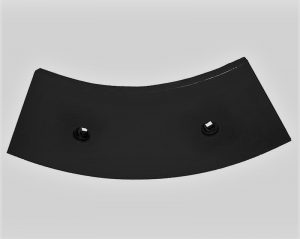 Urethane is preferred in the production of stadium seat polyurethane bumpers because of its unique properties. Characteristic properties of urethane which make it the best material for the production of stadium seats polyurethane bumpers includes:
Flexibility
Urethane can be molded into different sizes and weights
It has a reasonably priced tooling
High abrasion resistant
Resists cuts and tears
Urethane can be customized into a variety of different options
Urethane is naturally resistant to chemicals, abrasion, tearing and cutting.
High impact strength
At Plan Tech, we help our clients understand the area in which the polyurethane bumper will be applied. The clear knowledge of the application will help in determining the best rubber bumpers that will be recommended. For instance in the manufacture of the stadium seat rubber bumpers we ensure that the chemical, resistance, hardness and other required properties are used appropriately.
Plan Tech also manufactures other types of rubber bumpers such as the custom urethane bumpers, urethane bumper feet, urethane dock bumpers, urethane bumper pads, and counterbored urethane bumpers. Plan Tech a leader in cast urethane manufacturing, process's urethane additives from the world's leading chemical companies. Whether its enhanced lubricity for high abrasion resistance applications or for anti-static wheels for shoppers who don't want to be zapped touching a metal cart. Having more than 30 years experience in the polyurethane industry provides Plan Tech the specific knowledge of incorporating polyurethane additives:
High Durometer Urethane Additives:  Air Products Founded in 1940 provides world-leading food curative that can be used in the manufacture of polyurethane elastomers intended to contact dry food. Air Products has built a reputation for its innovative culture, operational excellence.
Are you interested in Stadium Seat Polyurethane Bumpers? Please Contact us so we can help solve your requirements and work with you on your specific application!