Urethane abrasion resistant sheets are manufactured by Plan Tech in different custom or standard sizes. Our urethane abrasion resistant sheets have very consistent thicknesses throughout the entire sheet with square corners making water-jet setup and cutting easy. We manufacture urethane abrasion resistant sheets with polyurethane additives for superior performance that can easily be water-jet cut into precise urethane parts.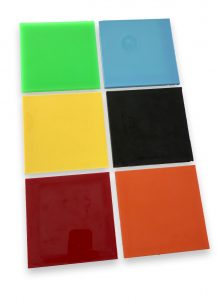 Plan Tech ensures that our abrasion resistant urethane sheets are of the best quality and are highly heat resistant capable of withstanding up to 120oC temperature. We produce urethane abrasion resistant sheets that meet the highest industry specifications for thickness and durometer, making them perfect for severe applications. Plan Tech's engineers and our team of technical staff often use urethane in the production of polyurethane sheets because of the high resistivity of the material over rubber components. It is also resistant to cutting with sharp edges and is also much more impact resistant. Urethane has better abrasion and tear resistance with strong elasticity.
We offer urethane abrasion resistant sheets:
Available in different sizes and in stock
Standard color: red, natural, or black (other colors are available on request)
Resistant to many chemical compounds
Custom abrasion resistant urethane sheets available on request
Cast urethane parts aren't just useful for the largest fortune 500 industrial companies in the world – they're also incredibly useful and widely used by the typical small businesses and startups alike. If you are considering investing in urethane parts for your business, there a couple of key reasons why cast urethane parts can really benefit your business and contribute to making your production as efficient as possible. Most custom cast urethane parts can be molded and shipped within just a couple of weeks. Oftentimes, they can arrive much faster. Producing urethane parts is pretty straightforward and can be done on a short timeline. If lead times are important, consider specifying cast urethane parts.
Please Contact us for further details about urethane abrasion resistant sheets!