Urethane bumper components manufactured by Plan Tech are designed to meet the needs of our large range of requests. We specialize in the manufacture of different polyurethane bumper components and provide world-class service when it comes to the production of bumper components and other urethane related products.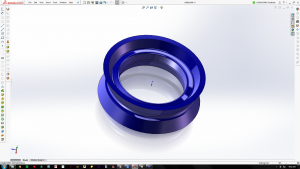 Plan Tech's poly bumper components will help reduce the expense and maintenance downtime of your equipment. It is also cost effective and provides the best operating productivity. Our team of engineers has over 30 years of experience in the production of various custom urethane products.
Our rubber bumper components are manufactured with the best quality of urethane. We usually ensure that our custom made bumpers meet the FDA dry requirements when necessary. With our rubber bumper components, you can expect excellent resistance against wear, abrasion, chemicals, and corrosion, etc. Our urethane bumper components are also a class above others on the market due to their ability to withstand harsh environmental conditions as well as weather extremities.
No matter the size or hardness of bumper components you seek, our engineers are well technically adept to meet your specific requirements. We also manufacture customized plastic bumper components and we make sure that our rubber bumper components are made to last even after many years of usage. Plan Tech a leader in cast urethane manufacturing, process's urethane additives from the world's leading chemical companies. Whether its enhanced lubricity for high abrasion resistance applications or for anti-static wheels for shoppers who don't want to be zapped touching a metal cart. Having more than 30 years experience in the polyurethane industry provides Plan Tech the specific knowledge of incorporating polyurethane additives:
Flame Retardant Urethane Additives: PAG is a well-established manufacturer and global supplier of flame retardants and smoke suppressants for polyurethane applications warehousing material throughout the United States, PAG is able to respond to customers in a timely fashion and provide cost savings. PAG Holdings is committed to providing the highest quality products with unsurpassed service.
Are you interested in cast urethane bumper components? Please Contact us so we can help solve your requirements and work with you on your specific application!