Urethane cast sheets are one of the numerous urethane products manufactured by Plan Tech. We utlize of one America's largest cast polyurethane facilities as well as our in-our well-equipped in-house machine shop. As it is customary for us, we make use of urethane materials from world-renowned resin manufacturers for the production of our urethane cast sheets. And we use speed and precision during the manufacturing process which allows us to maintain consistency in quality as well as meet the large supply-demand of our numerous clients at a fast turnaround.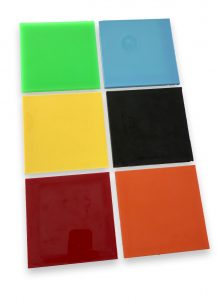 The physical property of our urethane cast sheets is second to none in the industry. Our urethane cast sheets are famous for their impressive ability to resist wear, corrosion, and abrasion. They are also capable of withstanding harsh environment and maintain their optimal performance ability even after many years of being regularly used. Our technical team has the technical know-how to produce urethane cast sheets in different hardness. So, regardless of the specification of urethane cast sheets you need for your application, you can count on expertise to meet your demand with an exceptional level of accuracy. Our technicians are capable of handling your polyurethane cast sheets from design to finished product, and we deliver in record timing.
Plan Tech a leader in cast urethane manufacturing, process's urethane additives from the world's leading chemical companies. Whether its enhanced lubricity for high abrasion resistance applications or for anti-static wheels for shoppers who don't want to be zapped touching a metal cart. Having more than 30 years experience in the polyurethane industry provides Plan Tech the specific knowledge of incorporating polyurethane additives. For over 30 years we have focused on using speed and precision to manufacture the highest quality industrial cast polyurethane parts to our customers. A particular strength is the breadth of our in-house capabilities which, when combined with our extensive experience, enables us to deliver tight tolerance cast polyurethane parts while maintaining the quality control and cost effectiveness our customers require.
Please Contact us for more details regarding Urethane Cast Sheets!