Urethane cast tubes are one of the numerous premium standard urethane parts manufactured by us at Plan Tech in our cast polyurethane facility and when necessary machine at our in-house machine shop that is well-equipped with state of the art machining equipment. We cast the urethane into a mold to create a part and then machine it with our world-class machinery. With exceptional technical capabilities of our team of engineers and our sophisticated machines, we are capable of manufacturing urethane cast tubes that provide tight tolerances. The superior physical property of our urethane cast tubes makes it possible for them to not only resist wear, abrasion, corrosion, and chemicals but to also withstand harsh environments.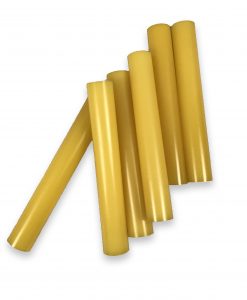 Our polyurethane cast tubes can maintain their optimal performance even after many years of service. Plan Tech's urethane tubes are available in different durometers, lengths, diameter, and colors. You are, therefore, assured of finding the right configuration of urethane cast tubes you require for your application. And you can trust our engineering team who are technical gurus to custom make urethane cast tubes according to your design, drawing or sketch. In other words, no other brand in the industry boast a team of engineers who can perfectly handle your urethane cast tubes project better than us. With perfection from start to finish.
Plan Tech a leader in cast urethane manufacturing, process's urethane additives from the world's leading chemical companies. Whether its enhanced lubricity for high abrasion resistance applications or for anti-static wheels for shoppers who don't want to be zapped touching a metal cart. Having more than 30 years experience in the polyurethane industry provides Plan Tech the specific knowledge of incorporating polyurethane additives. Whether you are a start-up company or global leader, we can add value to your products with our strong engineering support, urethane polymer experience and constant focus on meeting all delivery requirements. Our rapid prototyping capabilities have also received particularly positive feedback – we frequently go from "Print to Part" in 10-15 business days!
Please Contact us for more information regarding urethane cast tubes!