Urethane caster wheels are made of the highest quality urethane that will carry higher capacities than rubber. Standard polyurethane caster wheels have a hardness of 95A durometer. The urethane is chemically bonded to an aluminum or steel core with bearings to rotate smoothly. This results in a non-marking, contemporary design urethane cast wheel ideally suited for clean sanitary hospitals, schools, restaurants, hotels, office buildings or light industry.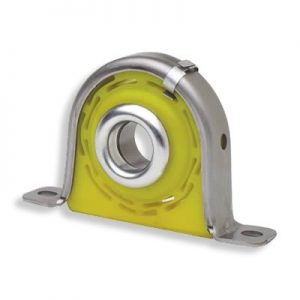 Urethane caster wheels are solid wheels designed for medium to heavy-duty loads that are non-marking and non-conductive. The wheels also do well in wet or corrosive applications and wear like steel. Caster wheels will also outwear rubber and they also provide floor protection with quiet operation. Special custom caster wheels where the absence of a metal center are designed to eliminate the possibility of tire separation. Equipped with ball bearings, these high-performance urethane caster wheels are well suited for hostile environments, as they are not affected by blood, brine, salt, grease, oils and many other harsh chemicals.
The polyurethane has a durometer of 80A to 75 durometer Shore D. Temperature range is -20° to 170° F and are standard operating conditions for most urethane caster wheels. Softer polyurethane with a durometer of 80A will help with greater traction and to run quieter than traditional hard urethanes. We also can strip your exciting urethane caster wheels in our in-house machine shop and recoat to tolerances within +/-.005. Castings or stampings, weldments or fabricated cores are no problem for us!
Urethane Caster Wheels
Plan Tech makes all of its own molds in-house for speed, accuracy and precision. We control the entire process from design to manufacture. Mold making is at the very core of what we do. Our machine shop includes CNC Lathes, Mills and Grinders. We also have manual mills as well as a sheet metal and welding area. We have a Flow Water jet with 48×96 inch sheet capabilities and can cut a list of materials like Polyurethane, Steel, Stainless Steel, Aluminum, Carbon fiber, and most plastics.
Please Contact us for further details regarding your urethane caster wheels application!