Urethane channel covers provide a simple yet effective way to prevent clogging of drainage channels. Urethane channel covers produced by Plan Tech are always on high demand in the market because of its ability to withstand extreme condition even in the most demanding industrial applications. They are known to provide excellent abrasion/corrosion resistance, elasticity, and chemical resistance while offering long-run durability and extreme resistance to harsh environments of water, heat, and solvents.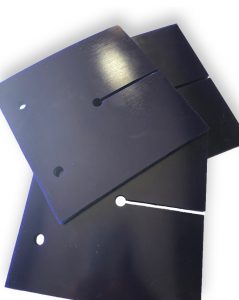 It is no surprise that urethane continues to replace plastic, rubber, and steel as the material of choice in many industries. Its benefits are enormous and as such engineers recommend them almost 100% of the time. As professionals, it is imperative that we understand the importance of rubber channel covers in the construction of drainage systems. Over the years, urethane channel covers manufactured by Plan Tech has proven to be an excellent choice for all construction professionals seeking a simple but economical solution. Our channel covers are not just extremely sturdy but also offer impeccable functionality, strength and can be custom designed to complement your aesthetic designs.
A wide variety of channel covers are available at Plan Tech. Our urethane channel covers are constructed and designed to be suitable for all loading classes. For everyone who loves easy, fast and convenient installation, our rubber channel covers are the answer! Plan Tech a leader in cast urethane manufacturing, process's urethane additives from the world's leading chemical companies. Whether its enhanced lubricity for high abrasion resistance applications or for anti-static wheels for shoppers who don't want to be zapped touching a metal cart. Having more than 30 years experience in the polyurethane industry provides Plan Tech the specific knowledge of incorporating polyurethane additives:
High Durometer Urethane Additives:  Air Products Founded in 1940 provides world leading food curative that can be used in the manufacture of polyurethane elastomers intended to contact dry food. Air Products has built a reputation for its innovative culture, operational excellence.
Are you interested in cast Urethane Channel Covers? Please Contact us so we can help solve your requirements and work with you on your specific application!