Urethane channel forms are one of the urethane products that require a high level of precision during production, and that is why Plan Tech is a leading supplier of cast urethane channel forms. We have been manufacturing cast urethane parts for over 30 years! We can handle your urethane channel forms project from a simple AutoCAD design to finished products that depict quality at a fast turnaround utilizing speed and precision. Plan Tech has a fully equipped in-house machine which has a state of the art facility, this sets us apart from other brands in the industry. So, does our engineering department that comprises a team of world-class engineers, boast a reputation that stands them apart from other engineers in the sector.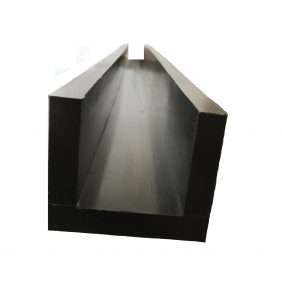 Our dedication to producing premium quality urethane products is sufficiently evident in our urethane channel forms which possess remarkable ability to resist wear, abrasion, chemical as well as corrosion. Also, the high level of efficiency of our urethane channel forms can be depended upon even in harsh environments or after several years of usage. We utilize only the best in class polyurethane materials from globally renowned polyurethane producers for the manufacture of our urethane channel forms. Therefore, you can depend on us for the consistent production and supply of first-grade urethane channel forms.
Machining cast urethane parts require specialized equipment and training. Here at Plan Tech we utilize 3D CAD Design Software Solidworks and make all of our own molds in-house for speed, accuracy and precision. We control the entire process from design to manufacture. Custom mold making is at the very core of what we do. Our machine shop includes CNC Lathes, Mills and Grinders for machining cast urethane parts. We also have manual mills as well as a sheet metal and welding area. In addition, we have a Flow Water jet with 48×96 inch sheet capabilities and can cut a list of materials like Polyurethane, Steel, Stainless Steel, Aluminum, Carbon fiber, and most plastics.
Please Contact us for further details regarding channel forms!