Urethane control handles are one our numerous products manufactured with high level of precision for custom applications and industries. Our ability to reverse engineer existing urethane control handles and make from them, a finished product that looks superior with better performance ability than OEM originals is unbeatable. And that helps in saving significant cost that would have spent on the purchase of a new oem product. We utilize only the best in polyurethane for the manufacture of our urethane control handles to ensure consistency in quality production.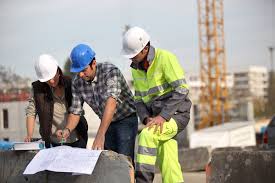 We have special additives which when added help in enhancing the physical properties of our products. It, therefore, isn't a surprise to hear all our clients speak highly of the performance ability and long service life of our urethane control handles. Our urethane control handles also boost tight tolerance and effective resistance to harsh solvents and corrosion. Helping our numerous clients or customers become leaders in their different industries has seen us become renowned leaders in our industry. And you can always trust us for speed and precision both of which we have always employed for the high-quality production of our industrial cast urethane products (such as our urethane control handles) at a fast delivery rate.
We commonly utilize two types of molding types when manufacturing urethane control handles:
Molding Urethane Parts Open cast
Open cast molding is the simplest and most common molding method for thermoset polyurethanes.
Advantages: Since pressures and temperatures in the molding process are relatively low (ambient pressure and temps below 250F), the molds are more cost effective and can be made from a variety of materials including polyurethane. Open cast molding urethane parts is good for parts with relatively open tolerances on one surface. If tolerances are tighter, a secondary finishing operation is an option.
Molding Urethane Parts Compression
The part is split on a parting line, the halves are filled and the material is allowed to gel. The mold is then closed and placed into a compression press.
Advantages: Compression molding yields a finished part with detail on all sides. Molds can be more expensive than those used in open casting or transfer, but parts can be quite detailed and elaborate.
Please Contact us for further details regarding molding urethane control handles!