Urethane deboning belts manufactured by Plan Tech use a premium FDA approved dry application to provide a safe and efficient deboning process. Our urethane deboning belts are used for numerous applications, among which are chicken, beef, pork, and turkey deboning.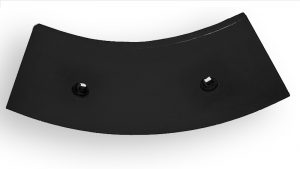 Urethane deboning belts are one of our many specialty products, and we manufacture them utilizing speed and precision. This is because they are one set of urethane products that demand 100% accuracy. And our ability to produce at such a fast rate makes us one of the largest producers of the product in the industry. We are capable of delivering rubber deboning belts in record timing regardless of the volume demanded.
We only make use of world standard urethane materials for the production of our deboning belts, and our team of engineers who are about the best in the industry has the technical expertise to custom make profiles that will meet the demand of any application.
Also, the state of the art facilities in our in-house machine makes it possible for us to produce deboning belts that offer outstanding wear resistance abilities. Our rubber deboning belts can be depended upon for high-performance capability, and they are capable of functioning at a top-level even after being used for several years. Polyurethane is very similar to a rubber or plastic. Unlike nylon or UHMW, urethane can be compounded to produce very soft parts, as low as 30A Durometer, or up to very hard, 75D Durometer. Polyurethane is ideal in high demand applications were normal rubber would fail. Polyurethanes are formed by reacting a polyol (an alcohol with more than two reactive hydroxyl groups per molecule) with a diisocyanate or a polymeric isocyanate in the presence of suitable catalysts and additives. Because a variety of diisocyanates and a wide range of polyols can be used to produce polyurethane, a broad spectrum of materials can be produced to meet the needs of specific applications.
Are you interested in Urethane Deboning Belts? Please Contact us so we can help solve your requirements and work with you on your specific application!