Urethane die cutting caps offered by Plan Tech are manufactured from standard cast urethane sheets and they provide high-performance ability as well as long service life. As always with all of our products, we utilize speed and precision to make sure our urethane die cutting caps are of world-class quality. Our team of engineers who rank among the best in the industry and are capable of designing and having your urethane die cutting caps manufactured in different configurations that meet your requirements. Durability is one factor you are assured of with our urethane die cutting caps. And their impressive ability to withstand harsh weather condition and resist effect is second to none in the industry.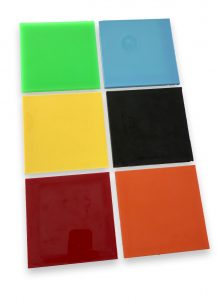 We have a fantastic in-house machine shop that is fully equipped with sophisticated machinery such as our unique water jet cutting facilities and die cutting machine enables us to precisely cast different parts in a variety of shapes. We have set the industry standard for cast urethane sheet manufacturing. Our quality and accuracy in keeping close tolerances make our company sought out by die cutters around the world. No other urethane die cutting caps in the industry offer better protection than ours and you can trust us to you can trust our technicians to handle your project from design to completion.
Our engineering department can turn your idea, sketch, drawing or CAD file into urethane die cutting caps. We will reverse engineer to recreate any urethane part for production or one-off urethane pieces.The engineering department utilizes SolidWorks and our machine shop uses CamWorks for 3 axis milling. Our equipment includes CNC mills, lathes, polyurethane grinders as well as a state of the art urethane waterjet cutting machine.Secondary equipment includes sheet metal, welding, grinding, automated cutoff, broaching and more. We offer complete manufacturing capability for the inserts or cores required for urethane rollers, wheels, bearings and all of your custom urethane parts.
Please Contact us for further details or to answer your urethane die cutting caps design questions!