Urethane downcomer spouts are one of several urethane products that require a high level of precision. At Plan Tech, we have been manufacturing urethane downcomer spouts for a different variety of applications and industries. Our polyurethane downcomer spouts which are available in a variety of durometers are used in a broad range of applications are second to none when comes to resisting wear, heat, abrasion, harsh chemicals as well as corrosion.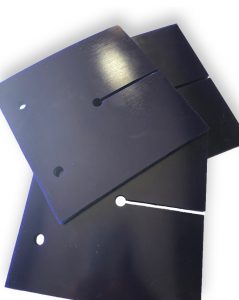 For over three decades, we have consistently produced urethane downcomer spouts that are of a top-notch quality which in turn has established us as one of the go-to companies where your need for quality specialty downcomer spouts can be met with perfection. One of the secrets behind our growth is the application of speed and precision by our team of technicians during the production of our rubber downcomer spouts as is the case with every other urethane product that is being manufactured at Plan Tech.
So, if what you seek are rubber downcomer spouts that can remarkably absorb pressure and outstandingly protect your valuable equipment against damage. Then, you don't want to look any further than the downcomer spouts that are manufactured at Plan Tech. We have them available in a variety of configurations that can meet the requirements of any application. Plan Tech a leader in cast urethane manufacturing, process's urethane additives from the world's leading chemical companies. Whether its enhanced lubricity for high abrasion resistance applications or for anti-static wheels for shoppers who don't want to be zapped touching a metal cart. Having more than 30 years experience in the polyurethane industry provides Plan Tech the specific knowledge of incorporating polyurethane additives:
Anti-Static Urethane Additives:  Lubrizol's Lanco Stat LI 100® additives dissipate static electricity in urethane wheels and custom parts. Since 1928 Lubrizol has engineered products worldwide and with rapid response and excellent customer service. Lubrizol has built a reputation in high-performance additives such as Lanco Stat LI 100® for industries worldwide.
Are you interested in cast Urethane Downcomer Spouts? Please Contact us so we can help solve your requirements and work with you on your specific application!