Urethane dunnage equipment is an ideal choice when shipping delicate parts. Urethane is non-marking and has excellent physical properties to absorb an impact and return to its original shape even after years of heavy abuse. Typically supplied with a 60A hardness urethane dunnage equipment can be easily molded to match the profile of what needs to be protected. Urethane offers great vibration protection and well as great shock protection for delicate parts.
Urethane Dunnage Equipment
Urethane dunnage equipment will also keep awkwardly shaped parts from shifting during transport. Custom urethane dunnage equipment provides superior part protection for shipping and manufacturing industries around the world. If you need for protection of delicate parts Plan Tech can make custom urethane dunnage equipment for you!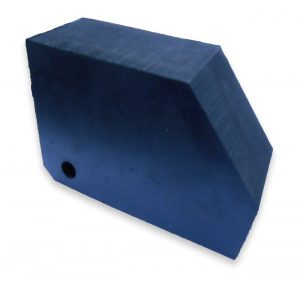 For over 30 years we have focused on using speed and precision to rapidly deliver the highest quality industrial cast urethane products and FDA-approved urethane parts to our customers. Our custom cast polyurethane facility maintains world-class capabilities and equipment, combined with excellent quality systems. A particular strength is the breadth of our in-house capabilities which, when combined with our extensive experience, enables us to rapidly deliver cast urethane parts while maintaining the quality control and cost effectiveness our customers need.
               Tight Tolerance Urethane Dunnage Equipment
In addition to these state of the art technical capabilities, Plan Tech also has an outstanding team of dedicated employees with exceptional talents and industry-leading expertise. We also are very proud of the "company we keep." Our customers include many Fortune 500 companies, most of whom have been customers for over 20 years. Their drive to become industry leaders has helped us do the same. Whether you are a start-up company or global leader, we can add value to your products with our strong engineering support, material selection expertise and constant focus on meeting all delivery requirements. Our rapid prototyping capabilities have also received particularly positive feedback. We frequently go from "Print to Part" in 10-15 business days. This capability allows our customers to rapidly develop new products and meet the ever-increasing requirements for speed in the marketplace.
Please Contact us for further information regarding custom cast urethane dunnage equipment!