Urethane elevator rollers are one of the high precision urethane products that we manufacture in our fully equipped in-house machine shop utilizing our state of art cast polyurethane facility. We produce urethane elevator rollers using the best of urethane materials from world-renowned chemical manufacturers, and our highly skilled team of engineers are well equipped in the art of creating urethane elevator rollers that are of world-class quality. The physical property of our urethane elevator rollers is second to none in the industry, and we have additives which we add to our urethane on demand to further enhance their physical properties.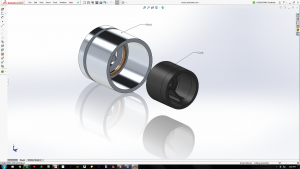 With our custom cast elevator rollers, you rest assured of quality at its best. In our 30 years of producing urethane products, we have consistently manufactured parts that are top-notch quality, and that includes our urethane elevator rollers. It, therefore, isn't a surprise that we are one of the biggest producers of urethane elevator rollers in the industry. To maintain the quality of our polyurethane elevator rollers, we always apply speed and precision as is the case with all our urethane parts.
Our poly elevator rollers offer impressive ability to resist wear, chemical, and abrasion as well as corrosion. They are renowned for their outstanding ability to withstand environment with harsh conditions. Our world-engineers are capable of casting our elevator rollers in any durometer or profile. Therefore, you depend on us to transform your idea or sketch of urethane elevator rollers into a masterclass set of custom polyurethane parts.
Cast urethane parts aren't just useful for the largest fortune 500 industrial companies in the world – they're also incredibly useful and widely used by the typical small businesses and startups alike. If you are considering investing in urethane parts for your business, there a couple of key reasons why cast urethane parts can really benefit your business and contribute to making your production as efficient as possible.
Please Contact us for further details about cast poly elevator rollers!