Urethane forming pads are the ideal forming pads for those working in the metal industry owing to their remarkable ability to cope with pressure. And we manufacture only the best in quality urethane forming pads using world class materials from globally renowned producers.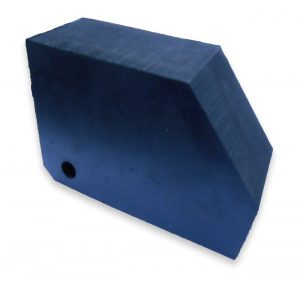 The high performance offered by our urethane forming pads is second to none in the industry due to the superior physical properties of our parts. Little wonder the majority of our esteemed customers have spoken highly of the outstanding ability of our urethane forming pads resist wear, chemical, abrasion and corrosion. Our urethane forming pads are also capable of maintaining their top performance in environments where others fail.
Our in-house machine shop which among the best in the sector is fully equipped with world-class machinery and that is where we make some of the very best urethane forming pads the industry has to offer. Our team of engineers who have the exceptional technical ability is capable of producing forming pads that meet the requirements of any specification or profile, and they leave no stone unturned in ensuring all our urethane parts meet world standard. Having produced countless numbers of polyurethane forming pads, we, therefore, proud to say that we are one of most significant producers of this part in the United States. Nevertheless, priorities quality over quantity in spite of our ability to produce high volume urethane parts in record timing.
Urethane Forming Pads
Polyurethane is a name synonymous with versatility. The mechanical properties of polyurethane unique elastomer can be manipulated and separated by polymeric creativity making problem-solving easy with a high-performance ability that is second to none. The benefits and advantages of this material are limitless. Below are some of the benefits and advantages of polyurethane:
Filling the Gap Between Rubber and Plastic
Polyurethanes are outstandingly able to withstand more loads than rubber because they are harder than rubber and yet more flexible than plastics. Their flexibility is accountable for their strength and remarkable ability to resist impact.
Please Contact us for further details or to answer your questions about cast polyurethane forming pads!