Plan Tech Armorglide Urethane Hole Formers and Liners offer increased abrasion resistance; better tear resistance and a reduced coefficient of friction. This allows a better release of sticky or viscous materials. Urethane hole formers are offered in standard sizes and may also be cast to your custom specification.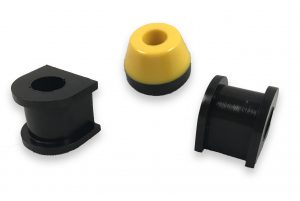 Hole formers from Plan Tech continue to be a leading product in the demanding market today. This is due to the fact that they are made of superior quality and also perform better in a wide range of high and low temperatures. Our in-house precision engineering team offers the capability to design and manufacture custom urethane hole formers to meet the specific requirements of our customers.
Urethane hole formers are used in check valves, pumps and many other industrial applications to improve performance. They also help pumps operate quietly and efficiently which makes polyurethane hole formers the best option for many industries. Although polyurethane hole formers simple devices, they serve an important purpose in many pieces of industrial equipment. Generally used in systems that need abrasion resistance or shock absorption. They can also be used in the automotive application and around other components in the system.
Urethane Hole Formers
Our team of engineers are skilled with professional experience and technology to manufacture poly hole formers that are of international standards. We will help you design new hole formers, revise an existing part design, or even design new compression molds to produce hole formers to replace an existing part that was previously made from metal or other types of rubber or plastic.
Are you interested in urethane hole formers? Please Contact us so we can help solve your requirements!