Urethane hopper liners produced by us are made from world-class quality urethane materials from globally recognized chemical and polyurethane manufacturers. Urethane hopper liners are one of the specialty urethane parts or products that we been manufacturing over the past three decades and our experience in producing this product is evident in their quality. Our team of engineers who are among the finest producers of urethane hopper liners in the industry has the technical know-how to cast urethane hopper liners that meet the requirements of any application.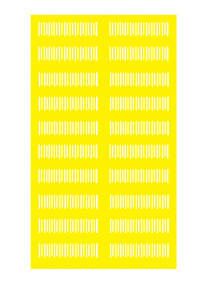 No other urethane hopper liners produced by any other brand offer better protection against abrasion and chemicals than ours. And our application of speed and precision allow us to consistently manufacture only the best in quality urethane hopper liners. With an outstanding capability to withstand harsh environments and their ability to maintain their high-performance service after years of been regularly used. Our urethane hopper liners can, therefore, be relied on for remarkable durability. Your goal of becoming an industry leader in your industry matches ours, and that makes us the ideal company to handle your urethane hopper liners project from design to finished product. Our team of highly dedicated professionals are always ready to work with your engineers to help take your business to the next level.
The advantages of urethane far outweigh those of metals and plastics. It isn't a questionable fact that metal parts wear out three times faster than urethane materials. Check the list for some of the advantages urethane holds over metal and plastic below:
Urethane vs Metals and Plastics
Better wear
As far as resisting abrasion and corrosion are concerned, no other elastomer material perform better than polyurethanes. This is one aspect where their performance is more efficient than plastics and most metals.
Cost Efficiency
The production of metal parts can be very expensive, and the reason is that, unlike urethanes that can be casted easily, the casting of metal parts cannot be done without the process of welding and the use of machines.
Less noise
This is one advantage urethanes hold over metals that require no debate. While metals are generally renowned for their remarkable ability to produce noise, polyurethanes, on the other hand, absorb noise thereby preventing it.
Higher load bearing
Not even plastics and metals can resist significant impact like urethanes. Where urethanes can offer an outstanding load-bearing performance, most plastics and metals will succumb to the shock and impact of higher loads and eventually break down.
Please Contact us for further details regarding urethane hopper liners!