Urethane impact pads are found in almost every application requiring abrasion resistance and excellent load bearing performance. Our custom urethane impact pads will even hold up to the harsh environment of being media blasted to provide traction for parts being processed. Typically urethane impact pads are made from a high-quality ester based TDI resin.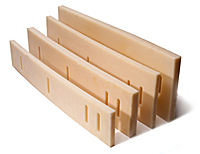 Plan Tech has a variety of additives that can be added to enhance wear properties, add lubricity, UV stabilized, flame retardant, or to reduce static build up. Polyurethane impact pads are found in many industries requiring high loads like die cutting or applications that have repeated abuse or abrasion. Urethane has a unique ability to absorb an impact and return to its original shape even after years of repeated impacts and abuse.
Many other applications include boat ramps, loading docks, Go-Karts and race tracks. Urethane impact pads can be as small as 1/4'' thick or as thick as 6 inches! We have many custom hot tables ready to take on your next urethane impact pad project also details are no problem for us.
Plan Tech offers waterjet cut urethane parts utilizing a "state of the art" Flow Dynamic 4′ x 8′ Integrated Flying Bridge waterjet cutting machine. There are many ways to cut urethane but this is the best way we have found! Urethane impact pads may have a metal insert or core to add to the integrity of the pad or be able to fasten to another piece We have a full in-house machine shop at Plan Tech ready to take your ideas for the application and make them into parts. We will manufacture urethane impact pads to your exact specifications often times for less than OEM replacements. Plan Tech for over 30 years has been dedicated to supplying our customers with nothing but the highest quality urethane parts for the most demanding applications around the world.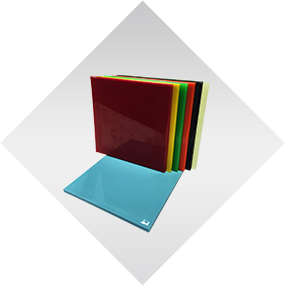 Please Contact us for further details regarding your custom urethane impact pads!