Urethane insulator pads are ideally lightweight, soft, waterproof, compact, and efficient and that means they are in very high demand on the market. Like the urethane insulator pads which are renowned for their efficiency, we are also known for being one of the best manufacturers of polyurethane pads. Our urethane insulator pads are available in any color and hardness and are made from high\low rebound prepolymers.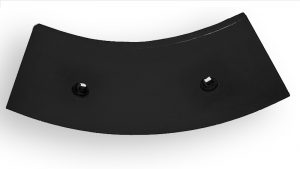 The shapes and sizes of polyurethane pads, in general, are easy to reproduce from sketch or sample part and our team of professional engineers who are specialist designers is capable of building custom urethane insulator pads for the application of any kind. The fact that most polyurethane pads are water jet cut from urethane sheets can't be overemphasized, and this provides an affordable solution for custom polyurethane pads. The waterjet cut polyurethane pads services offered by us, manufacture polyurethane pads that are of high volume profile, and it only takes us a couple of days to produce thousands of replacements polyurethane pads. One of the things that make us stand out in the industry is our manufacturing line of custom polyurethane pads that is dedicated to producing new and custom replacement urethane pads. So, you can trust us to produce or reproduce urethane insulator pads that will offer long service life and high-performance ability.
Plan Tech also has an outstanding team of dedicated employees with exceptional talents designing and manufacturing urethane insulator pads. We also are very proud of the "company we keep." Our customers include many Fortune 500 companies, most of whom have been customers for 20+ years. Their drive to become industry leaders has helped us do the same. Whether you are a start-up company or global leader, we can add value to your products with our strong engineering support, polyurethane chemical experience and constant focus on meeting all delivery requirements. Our rapid prototyping capabilities have also received particularly positive feedback – we frequently go from "Print to Part" in 10-15 business days! Everything we manufacture is MADE IN THE USA!
Please Contact us for further details about urethane insulator pads!