Urethane Jack Pads are custom cast for the most demanding heavy load applications. Urethane jack pads are nonmarking and made from high-quality material that will outlast similar materials. The common hardness of 95A to 60D allows for the jack pad to retain traction from sliding out as it will take the shape of uneven surfaces locking the pad in place.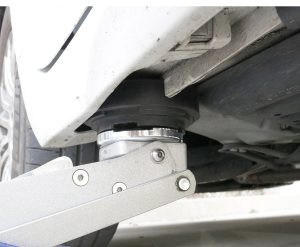 Our customers that install urethane jack pads rely on Plan Tech's 30 years of experience for high-quality bolt on Trestle Jack Urethane Pads for heavy equipment lifting loads upwards of 30 tons! Plan Tech also specializes in OEM automobile manufacturer urethane jack pads for insert or keyways on lifting locations for vehicles. These custom molded urethane adapter jack pads are supplied in the spare jack kit in many foreign and domestic automobiles to protect the car's undercarriage from jack damage.
Urethane jack pads have an extremely long service life and will outlast many automobiles. Replacement or OEM aftermarket replications are easily reverse engineered by a team of product development engineers at Plan Tech to ensure proper fitment and functionality. Replacement parts can be reproduced from a simple sketch or sample part. Frequently we go from concept design to finished parts in less than 4 weeks.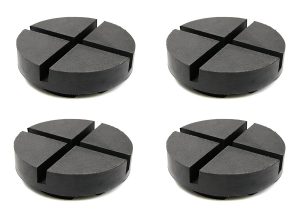 Our engineering department can turn your idea, sketch, drawing or CAD file into custom urethane parts. We will reverse engineer to recreate any urethane part for production or one-off urethane pieces. The engineering department utilizes SolidWorks and our machine shop uses CamWorks for 3 axis milling. Our equipment includes CNC mills, lathes, polyurethane grinders as well as a state of the art urethane waterjet cutting machine.
Secondary equipment includes sheet metal, welding, grinding, automated cutoff, broaching and more. We offer complete manufacturing capability for the inserts or cores required for urethane rollers and all of your custom urethane parts.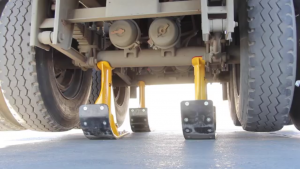 Please Contact us for further details regarding urethane jack pads.