Urethane lined pipes manufactured by Plan Tech are available in a large range of sizes, they can also be designed, fabricated and lined to any thickness depending on the requirements of the application. Whether you need a new build or a re-line, our highly talented craftsmen use the same rigorous process to provide you with the best quality urethane lined pipes the industry has to offer. From the design and fabrication to surface preparation of your urethane lined pipes, your specifications and requirement will be utilized. In the end, our engineers will deliver industrial-grade lined pipes that will be able to withstand chemical, abrasive, and corrosive slurries in suction or discharge service.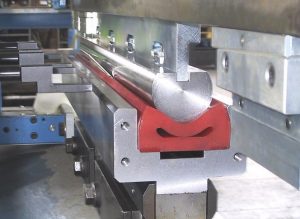 The lining is typically created in our premium polyurethane formulation. Also, the pipe is molded or spun to the proper ID, then it is through-cured in our temperature controlled ovens to ensure complete cure. With this process, our urethane lined pipes are equipped to provide a superior method of moving viscous fluids and particulates. They are not just highly abrasion resistant pipes, but they can also outlast and are easier to replace than any other material on the market.
Their tremendous wear life reduces maintenance and downtime which makes them ideal for a large number of industries. Below are some reasons why you should specify cast urethane lined pipes:
Several different finishing options to choose from
One important factor about cast urethane parts is that the composition of the parts can easily be manipulated. You can choose whether you want an end product that is rigid, flexible or something that is even similar to rubber with a gummy texture. Our cast urethane parts are even able to be customized by color and additional add-ons (cores/hardware). While black cast urethane parts are the norm, we can make them white, blue, yellow, safety orange, green, etc. Additionally, you can choose whether you want the finishing to be smooth, shiny, or even a custom finish.
No matter what your intended use is for the finished cast urethane lined pipes, they are sure to make your projects a lot easier and that much more refined. Custom made cast urethane parts are the way to go – no matter if you're an established business or somebody starting out.
Please Contact us for further details about cast urethane lined pipes!