Urethane mallets are manufactured in different forms such as custom molded mallets, tough molded urethane mallets, steel tubular handle urethane mallets, the customized high-quality urethane mallets, etc. Plan Tech manufacturers custom engineered urethane head that will not damage material surfaces.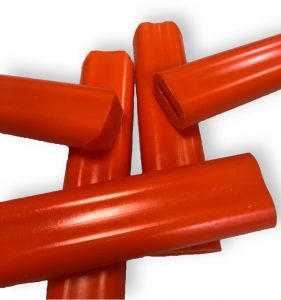 Our poly mallets outlast conventional mallets by a minimum of 4 to 1. The presence of a unique urethane head ensures that the material surfaces will not be scratched or marked. Our custom made urethane is used to assist in alignment of all types of casework. It is manufactured to provide non-slip comfort, reduce vibration and worker fatigue.
Polyurethane mallets manufactured by Plan Tech have the following features:
Highly resistant to impact
Non-rebound
Superior flex fatigue resistance
Scratch proof
High load bearing capacity
Spark freedom
Safe to use
Resistant
Long lifespan and cost-effective
Low noise level which enables a more conducive work environment.
In addition, our polyurethane mallets are elastic because of the elastic property of urethane. The elasticity reduces the stress on the wrist of the user and acts to cushion the blows. Plan Tech has been in the manufacturing of urethane mallets for over 25 years. Our team of engineers and technicians are carefully selected and experienced to meet the need of your individual request or demand. The mallets manufactured are suitable in industries such as machine shops, refrigeration, furniture, sheet metal shops, and oil refineries.
Plan Tech a leader in cast urethane manufacturing, process's urethane additives from the world's leading chemical companies. Whether its enhanced lubricity for high abrasion resistance applications or for anti-static wheels for shoppers who don't want to be zapped touching a metal cart. Having more than 30 years experience in the polyurethane industry provides Plan Tech the specific knowledge of incorporating polyurethane additives:
UV Protection Urethane Additives: Ferro is a leading global supplier of ultraviolet UV protection technology-based functional coatings and color solutions in urethane products protecting color pigments for urethane industries that are heat stable, lightfast, and chemical and weather resistant.
Are you interested in cast urethane mallets? Please Contact us so we can help solve your requirements and work with you on your specific application!