Urethane maxi discs are used for heavy cleaning and purging. Urethane maxi discs that are manufactured by Plan Tech come in different styles and sizes. We also offer custom made polyurethane maxi discs to meet your desired specifications and industrial application needs.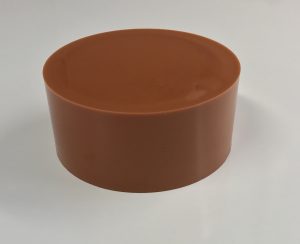 Plan Tech has a wide range of other poly pipe cleaning discs:
The special cup disc (SCD) has backups and reinforced discs. The backups are usually manufactured to be oversized and this helps to eliminate bypass. The special cup disc comes in sizes of 2in – 24in and is available in different colors and durometers.
Urethane mandrel and construction pigs are available and produced with custom made brushes. Sizes range from 4in to 48in.
Plan tech manufactures the urethane decoking pigs, urethane line boar pigs, urethane multi-line and custom made urethane pigs. Our urethane maxi discs are made from 100 % pure urethane and are used as aggressive cleaning pigs. We use our state of the art in house tooling in the production of urethane Maxi discs. This is to ensure that all our pipeline cleaning pigs are of the best quality, offering the best value and deal in the market.
Looking for the best polyurethane maxi discs? Plan Tech offers the best services in the world with over 30 years of experience in the industry. Plan Tech a leader in cast urethane manufacturing, process's urethane additives from the world's leading chemical companies. Whether its enhanced lubricity for high abrasion resistance applications or for anti-static wheels for shoppers who don't want to be zapped touching a metal cart. Having more than 30 years experience in the polyurethane industry provides Plan Tech the specific knowledge of incorporating polyurethane additives:
Superior Abrasion Resistance Additives: Plan Tech is a leading cast polyurethane supplier that also has a custom line of additives. One of the most commonly used additives is Armorglide providing superior abrasion resistance for high use applications.
Are you interested in cast Urethane Maxi Discs? Please Contact us so we can help solve your requirements and work with you on your specific application!