Urethane pigs are cast in the state of the art cast polyurethane manufacturing facility and in-house machine shop at Plan Tech using first-rate types of equipment and machinery. Our urethane pigs are lightweight, disposable and maintenance free.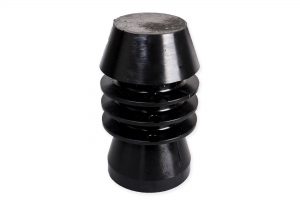 To ensure that the physical properties of our urethane pigs rank among the best in the industry, we only utilize raw materials that represent the best in class and produced by globally renowned chemical producers. For over three decades we have been consistently meeting the qualitative and quantitative expectations of our esteemed customers through our application of speed and precision during the production of all our products.
Our polyurethane pigs offer excellent service life, remarkable resistance ability and outstandingly capable of functioning at their optimal best even under unfavorable conditions. We have pipeline pigs available at Plan Tech in varying configurations such as spherical, disc-type, and cup-disc, etc. Our team of engineers who are well known in the industry for their technical expertise are also capable of transforming your idea/sample of urethane pigs into finished products that offer unbeatable quality.
So if what you are looking for is a company that can deliver urethane pigs that represent the best value for your money and that can meet the specific requirements of your application, then Plan Tech is the ideal choice you seek. Plan Tech a leader in cast urethane manufacturing, process's urethane additives from the world's leading chemical companies. Whether its enhanced lubricity for high abrasion resistance applications or for anti-static wheels for shoppers who don't want to be zapped touching a metal cart. Having more than 30 years experience in the polyurethane industry provides Plan Tech the specific knowledge of incorporating polyurethane additives:
High Durometer Urethane Additives:  Air Products Founded in 1940 provides world leading food curative that can be used in the manufacture of polyurethane elastomers intended to contact dry food. Air Products has built a reputation for its innovative culture, operational excellence.
Are you interested in cast Urethane Pigs? Please Contact us so we can help solve your requirements and work with you on your specific application!