Urethane pipe linings provide an effective solution to overcome corrosion and abrasion problems associated with moving material in during the production and construction process in industries. At Plan Tech, we fabricate and line a large range of urethane pipe linings and associated fittings including straight pipe, elbows, reducers tee spools, T-pieces, Y-pieces and much more.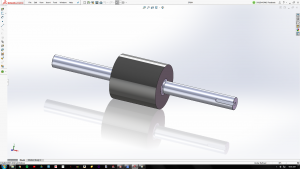 Our pipe spinning machines allow us to line pipe up to 12 meters in length. We make use of different methods of pipelining, depending on the shape of the pipe.  Straight pipes are lined using the spinning process, while bends, Y-pieces, T-pieces and other complex shapes are lined by means of a disposable inner process. Now, due to our spinning process, the urethane pipe linings have a seamless finish with no joints or uneven surfaces.
We are also able to provide extensive customizations for any urethane pipe linings application. Even if you have special requirements or specifications that cannot be met with an off-the-shelf product, you can get in touch with us. Our team of skilled engineers will listen to your need and fabricate your desired product. Our in-house capabilities will also help in reducing the production cycle time from receipt of order to final delivery. We make use of advanced technologies to ensure your urethane pipe linings meet all critical dimensions. Plan Tech a leader in cast urethane manufacturing, process's urethane additives from the world's leading chemical companies. Whether its enhanced lubricity for high abrasion resistance applications such as Urethane Pipe Linings or for anti-static wheels for shoppers who don't want to be zapped touching a metal cart. Having more than 30 years experience in the polyurethane industry provides Plan Tech the specific knowledge of incorporating polyurethane additives:
Superior Abrasion Resistance Additives: Plan Tech is a leading cast polyurethane supplier that also has a custom line of additives. One of the most commonly used additives is Armorglide providing superior abrasion resistance for high use applications.
Color Matching Urethane Additives: Whether it is color matching, just-in-time shipping, custom packaging, or any of the other services PAT Products provide, our customers get exactly the solution they need. We take great pride in the success of our customers. They are part of the family.
Are you interested in urethane pipe linings? Please Contact us so we can help solve your requirements!