Urethane pipeline cleaning pigs are manufactured at Plan Tech in a variety of configurations that can meet the requirements or demands of various applications. If what you seek are pipeline cleaning pigs that can withstand the extreme environmental conditions common to the business of petroleum extraction and processing industry, then ours is the ideal product.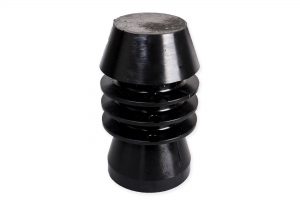 We only make use of the best raw materials that are not only produced by renowned companies, but that can also withstand the harsh conditions in areas of application. At Plan Tech, we boast some of the most sophisticated tools and machinery which enable us to process the highest quality raw materials we utilize into the tightest specifications possible.
No other brand in the industry can offer urethane pipeline cleaning pigs that are more ideal for application in the oil and gas industries because of the unbeatable physical properties of our cleaning pigs. So, whether you need a new rubber pipeline cleaning pigs or you want to customize or replace an old one, Plan Tech can manufacture the unique polyurethane pipeline cleaning pigs that fit your exact specification.
We will help you determine the core design and the best urethane compound that fits your specific application criteria. For over 30 years we have focused on using speed and precision to manufacture the highest quality industrial cast urethane parts to our customers. A particular strength is the breadth of our in-house capabilities such as urethane compression molding and grinding urethane parts which, when combined with our extensive experience, enables us to deliver tight tolerance custom urethane parts while maintaining the quality control and cost effectiveness our customers require. The tests are performed according to an established set of standards provided by an accredited testing organization such as the Society for Testing and Materials (ASTM) who define the procedures in detail.
Are you interested in cast Urethane Pipeline Cleaning Pigs? Please Contact us so we can help solve your requirements and work with you on your specific application!