Urethane rebound stop bumpers are one of the numerous high precision products manufactured at Plan Tech. They find applications across a number of industries and can be used to cushion, stop, align and protect equipment.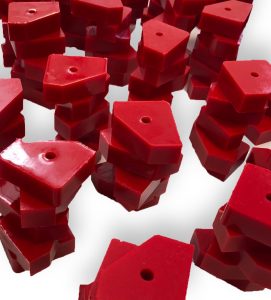 The urethane rebound stop bumpers designed in the state-of-the-art in-house machine shop at Plan Tech are made from the best raw materials available on the market. It, therefore, isn't a surprise that our urethane rebound stop bumpers offer remarkable physical properties that are second to none in the industry. Our rubber rebound stop bumpers are well known for their excellent shock absorption and outstanding ability to withstand weather extremities. Also, the rebound stop bumpers manufactured at Plan Tech are the best when it comes to noise abatement, abrasion resistance, and dimensional stability.
At Plan Tech, we are certain that you won't find rebound stop bumpers anywhere else that offer better resilience, durability as well as non-marking and non-staining properties. And like all other urethane products that undergo manufacturing process in our in-house machine shop that is well equipped with sophisticated machinery, we apply speed and precision while producing our urethane rebound stop bumpers to allow us meet high volume demands without compromising quality.
It doesn't matter what specification of poly rebound stop bumpers you need, we have them available in different dimensions. Our team of engineers who rank among the best in the industry are also capable of turning your samples or ideas of rubber rebound stop bumpers into products that will exceed your expectations. Plan Tech a leader in cast urethane manufacturing, process's urethane additives from the world's leading chemical companies. Whether its enhanced lubricity for high abrasion resistance applications or for anti-static wheels for shoppers who don't want to be zapped touching a metal cart. Having more than 30 years experience in the polyurethane industry provides Plan Tech the specific knowledge of incorporating polyurethane additives:
UV Protection Urethane Additives: Ferro is a leading global supplier of ultraviolet UV protection technology-based functional coatings and color solutions in urethane products protecting color pigments for urethane industries that are heat stable, lightfast, and chemical and weather resistant.
Are you interested in cast Urethane Rebound Stop Bumpers? Please Contact us so we can help solve your requirements and work with you on your specific application!