Urethane replacement blades are manufactured in the state of the art in-house machine shop at Plan Tech with the application of speed and precision. Applying the above measures allow us to consistently meet both the qualitative and quantitative demands of our numerous clients in record timing.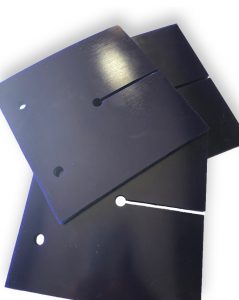 Our urethane replacement blades are uniquely-formulated and color-coded to suit a variety of application. We only make use of the best in class urethane materials which gives our product the edge over most other brands in the industry.
With our urethane replacement blades Lean manufacturing processes are overseen by our team of engineers who rank among the finest in the industry, you're assured of products that boast high-performance ability and will leave you totally satisfied.
Our urethane replacement blades have been tried and proven to be one of the most effective cleaners that can be found on the market. They are exceptionally durable, delivering optimal efficiency even after long years of application. No other rubber replacement blades can offer better resistance ability against unfavorable or harsh conditions than the replacement blades that are manufactured at Plan Tech.
So, if what you seek is a company that can have your blades customized to meet the exact requirements of your application, then Plan Tech is the manufacturer for you! For over 30 years we have focused on using speed and precision to manufacture the highest quality industrial cast urethane parts to our customers. A particular strength is the breadth of our in-house capabilities such as urethane compression molding and grinding urethane parts which, when combined with our extensive experience, enables us to deliver tight tolerance custom urethane parts while maintaining the quality control and cost effectiveness our customers require. The tests are performed according to an established set of standards provided by an accredited testing organization such as the Society for Testing and Materials (ASTM) who define the procedures in detail.
Are you interested in cast Urethane Replacement Blades? Please Contact us so we can help solve your requirements and work with you on your specific application!