Urethane shaft seals manufactured by Plan Tech offer superior performance over plastic and rubber shaft seals. Numerous industries make use of our seals, from marine to automotive & many more!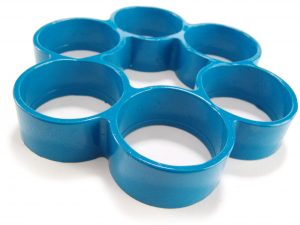 Experts prefer urethane over rubber, metal, and plastic – this is as a result of its properties such as abrasion resistance, it bears heavy loads, is versatile in hardness, resistant to sunlight and harsh weather conditions. It also accepts pigmentation. Plan Tech's urethane shaft seals are produced at our in-house machine shop equipped with state of the art facilities. We custom mold our urethane shaft seals to meet the specification of our clients.
To ensure we consistently produce world-class urethane shaft seals, we only make use of the very best materials that are produced by manufacturers who are leaders in their sectors. Also, our team of engineers consistently apply speed and precision during the manufacture of all our products. Therefore, like all our esteemed customers, you can count on the Plan Tech team to meet your high volume demands in record timing and with maximum accuracy.
Plan Tech has in-house urethane molding design expertise, which gives us the ability to provide our customers with cost-effective tooling. We provide our customers with the best quality rubber shaft seals. Plan Tech strives to use the latest in design software technology for the designing of complex urethane molds. We utilize SolidWorks to design all of our open face and compression molds per customer specifications. When we have completed our design that has been approved by the customer we machine them using CAMWorks at our in-house machine shop. This creates a faster "concept to production" environment to produce superior parts for our customers. Below is a list of the software used for designing urethane molds:
SolidWorks: SolidWorks is a solid modeler, and utilizes a parametric feature-based approach to create models and assemblies. DS Solidworks Corp has sold over 1.5 million licenses of SolidWorks worldwide. This includes a large proportion of educational licenses. The Sheffield Telegraph comments that Solidworks is the world's most popular CAD software. Its user base ranges from individuals to large corporations and covers a very wide cross-section of manufacturing market segments.
Are you interested in Urethane Shaft Seals? Please Contact us so we can help solve your requirements and work with you on your specific application!