Urethane sheet stock is some of the high-performance cast urethane products that we manufacture here are Plan Tech. Urethane sheet stock is an ideal replacement in high demand applications were normal rubber and similar materials would fail. We not only have the ability to cast nominal size urethane sheet stock but every dimension in between with excellent lead times. Urethane sheets are ideal for customers that will machine the sheet to produce the final part.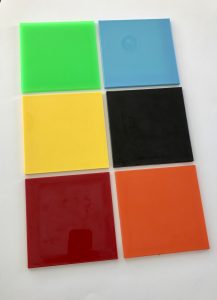 Urethane sheet stock is perfect for producing inexpensive parts with a set thickness vs. tradition mold making methods. Often time's one sheet will yield 100's of parts creating an inexpensive way to make replacement OEM parts with a higher level of quality. A tolerance of +/-.030 on any sheet up to 4' x 4' is standard for us at Plan Tech. We also have the ability to water jet the finished urethane sheet if a tight tolerance is needed for the application.
· Thicknesses from 1/16″ to 6″
· Widths to 48″
· Lengths to 60″
All colors, All duros with a variety of additives can be added to enhance wear properties, add lubricity, UV stabilized, flame retardant, or to reduce static build up. A metal detectable additive can also be added for FDA requirements. We also cast FDA Dry food approved urethane sheet stock.
Plan Tech fabricates and sells high-quality cast polyurethane components for industry. We manufacture custom urethane parts that include but are not limited to: urethane idler wheels, v-grooved wheels, urethane bearings, urethane bushings, urethane rollers and many others! For over 30 years we have focused on using Speed and Precision to rapidly deliver the highest quality industrial cast urethane components and parts to our customers.  The engineering staff has the experience and knowledge to select or tailor a urethane chemistry to your requirements.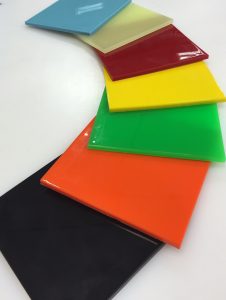 Please Contact us for further details regarding your urethane sheet stock application!