Urethane sheeting is one of the specialty urethane parts manufactured in our cast polyurethane facility and machined when necessary at our in-house machine shop. Our urethane sheeting stands apart from those of the other brands in the industry due to the fact we only make use of world-class urethane materials that are produced by renowned resin or chemical manufactures. We pour the urethane into a mold to create a part after which, we machine it using our state of the art urethane facility. Our urethane sheeting boasts outstanding physical properties which enable the product to offer remarkable performance ability and long service.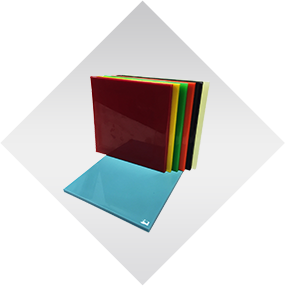 They have the capability of remarkably resisting wear, corrosion, abrasion, and chemicals. The urethane sheeting parts that we manufacture are even capable of withstanding unfavorable environments and also have the outstanding capacity to maintain their optimal performance ability after years of continuous usage. For over 30 years we have manufactured high-quality urethane parts such as our urethane sheeting which makes Plan Tech a go-to company where the needs of all urethane parts can be met. And with our standard line of urethane sheeting, you can rest assured of finding your exact specification at our company. Our team of engineers boasts the technical know-how to manufacture the product in different profiles that meet the requirements of any application, and they're also capable of turning your idea of urethane sheeting into a top-notch product.
Plan Tech a leader in cast urethane manufacturing, process's urethane additives from the world's leading chemical companies. Whether its enhanced lubricity for high abrasion resistance applications or for anti-static wheels for shoppers who don't want to be zapped touching a metal cart. Having more than 30 years experience in the polyurethane industry provides Plan Tech the specific knowledge of incorporating polyurethane additives. Whether you are a start-up company or global leader, we can add value to your products with our strong engineering support, urethane polymer experience and constant focus on meeting all delivery requirements. Our rapid prototyping capabilities have also received particularly positive feedback – we frequently go from "Print to Part" in 10-15 business days!
Please Contact us regarding questions and information on Urethane Sheeting!