Urethane slider valve seals that are designed and manufactured by Plan Tech boost service life. With our team of experienced in-house urethane molding engineers who are specialized in seals, molding and waterjet cutting equipment, we produce custom urethane slider valve seals that offer the very best of tight tolerance. Our urethane slider valve seals have been tried and text and were found to be of topnotch quality with an impressive performance ability even in high stress demanding applications.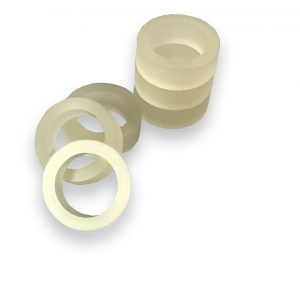 We will work with your idea of an application using speed and precision to manufacture seals that meet your requirements for urethane slider valve seals. Having learned what application you desire, our experienced technicians will recommend the material that best suits your custom seal requirement. And because we value consistency in quality, we only utilize polyurethane that is of the highest quality from globally recognized polyurethane manufacturers. We are renowned for being the industry's biggest manufacturers of a different variety of world-class custom urethane slider valve seals. Some other custom urethane seals manufactured by us include:
Urethane Testing Seals have strong tolerance ability and can withstand harsh conditions for a very long time.
Industrial Urethane Seals: world-class quality and highly resistant to most chemicals with first-grade sealing properties both in high and low-pressure conditions.
The above is just an excerpt from the different world-class urethane seals that we can produce on demand at a great turnaround to minimize your inventory and eliminate downtimes. We create complex molds for our in-house use as well as many of the components that are molded into customer products. Molds are machined from aluminum or tool steel depending upon tool life requirements. The inserts and cores that we manufacture are made from a wide variety of metals and plastics including UHMW PE, ABS, aluminum and steel.
Please Contact us for further details regarding urethane slider valve seals!