Urethane square bars are manufactured from urethane and are commonly used in the machine handling industry for various applications. The urethane square bars that are custom manufactured by Plan Tech come in different sizes, standard durometer, and colors. The standard color popular during production comprises of red, natural or black; however, we also produce other colors based on the client specifications. We produce precision cast products daily and keep a large inventory in stock.
Some common advantages of urethane square bars are:
Standard urethane square bars are available
Durometers available for urethane square bars range from 40A-95A
All of our bar stock is precision cast producing even thicknesses and widths
Inches and metric sizes available
Custom shapes and sizes are available
Good high-pressure seals
The molds are cost effective to produce thousands of parts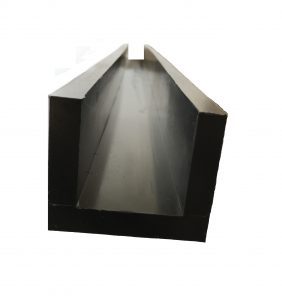 Urethane square bars can also be produced for other uses such as die cutting and bumpers which can be used for large industrial equipment. Plan Tech also produces urethane square bar stock that is utilized by shipping companies to protect delicate electrical equipment transit. We also add a variety of additives to enhance physical properties per the urethane square bar stock application, and our team of specialized engineers uses FDA formulas to increase the hardness for the application. Plan Tech is passionate about producing for our client and quality – service – delivery are key parts of our motivation when supplying urethane square bars.
Plan Tech, Inc. certifies that we are fully in compliance with the requirements of Consumer Product Safety Improvement Act of 2008 lead-free products. *This landmark consumer product safety law amended CPSA in 2008 and provided CPSC with significant new regulatory and enforcement tools as part of amending and enhancing several CPSC statutes, including the Consumer Product Safety Act. The CPSIA included provisions addressing, among other things, lead, phthalates, toy safety, durable infant or toddler products, third-party testing and certification, tracking labels, imports, ATVs, civil and criminal penalties and SaferProducts.gov, a publically-searchable database of reports of harm. The CPSIA also repealed a challenging agency funding limitation and increased the number of authorized CPSC commissioners from three to five.*
Are you interested in urethane square bars? Please Contact us so we can help solve your requirements!