Urethane tube springs manufactured by Plan Tech have been proven to be the best, offer the safest and are more reliable over conventional tube springs. We specialize in producing tube springs of various lengths, sizes, durometers, and colors. Plan Tech also offers custom-made polyurethane tube springs to meet your specific needs and requirement.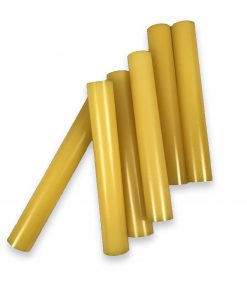 Urethane tube springs are suitable for stamping, drawing dies and punching proving to be the safest, reliable and most efficient compression material. There are multiple types of rubber tube springs manufactured by Plan Tech. These include the disc springs, the compression springs, and the die springs. Urethane tube springs are important for storing energy, reducing shock or impact and counterbalancing a weight or thrust.
Advantages of Plan Tech poly tube springs over conventional springs:
Longer life
100% load –bearing surface
They do not fragmentize
Protection from galling as a result of wear from sliding surfaces
Oil and solvent resistance
High abrasion resistance
Low noise
Vibration damping and shock absorbance
High load – carrying capability
High dielectric strength and non-magnetic
Bondable to mating parts Effectiveness between -30oF and 180oF
Plan Tech urethane springs are suitable for mechanical systems and industrial applications such as escalators, elevators, locomotive suspensions, shock absorbers, automotive suspensions, and clutches. Plan Tech a leader in cast urethane manufacturing, process's urethane additives from the world's leading chemical companies. Whether its enhanced lubricity for high abrasion resistance applications or for anti-static wheels for shoppers who don't want to be zapped touching a metal cart. Having more than 30 years experience in the polyurethane industry provides Plan Tech the specific knowledge of incorporating polyurethane additives:
UV Protection Urethane Additives: Ferro is a leading global supplier of ultraviolet UV protection technology-based functional coatings and color solutions in urethane products protecting color pigments for urethane industries that are heat stable, lightfast, and chemical and weather resistant.
Are you interested in cast Urethane Tube Springs? Please Contact us so we can help solve your requirements and work with you on your specific application!