Urethane Valve Assemblies manufactured by Plan Tech are used in the drilling industry and are manufactured to meet the perfect requirements. They can be used in water, oil or synthetic based mud, in pump maximum pressures and strokes. Plan Tech's urethane valve inserts are produced using high-quality materials with the best in house tooling services. We also offer custom made urethane valve assemblies to meet your specific requirements.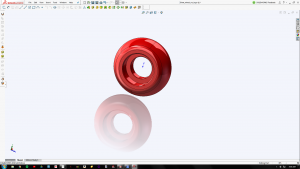 Plan Tech also manufactures urethane bonded valves, Hi-temp urethane, urethane Inserts and other urethane related products. Our urethane valve assemblies reduce movements and insert swelling, washouts and fluid end cracking. We offer cost effective molding process which helps to increase the abrasion and extrusion resistance providing longer valve life.
Benefits of Plan Tech's Urethane Valve Assemblies:
Uniform fluid end loading
100% pure urethane used
Extended valve and seat life
Streamlined guide legs
Insert compound rated to 300F (149C)
Reduced seat taper wear
Serrated valve insert groove which locks the insert in place reducing insert swelling and movement
Reduced fluid end stress
Maintains superior resistance to tear and extrusion
Increased resistance to water
Wear resistant
Cast with precision to minimize flow resistance and fluid turbulence
Cost effective molding process
The inactive or downtime of your company can cost you shortage in production as well as man-hours if you settle for anything less than a superior product material. So what exactly should you take into consideration when deciding what material to purchase? The following should help answer the question:
BONDING ONE MATERIAL TO ANOTHER MATERIAL
You do want to look for a product that can be bonded to other products, and no other material allows for such bonding better that Urethane materials. Fortunate for you that Plan Tech allows for bonding of any type of material example; aluminum or steel. Such bonding ability cannot be expected with Silicon, UHMW, and Nylon
DUROMETER RANGE
Urethane parts offer a wide coverage or range of durometers in comparison to Silicon, UHMW, and Nylon that are of limited range. One of the benefits offered by the wide durometer range of Plan Tech is that urethane parts are that you have the flexibility of choosing the perfect product from a variety of options.
Are you interested in cast Urethane Valve Assemblies? Please Contact us so we can help solve your requirements and work with you on your specific application!