Urethane valve box covers manufactured at Plan Tech won't heave or shrink during extreme temperature changes. They are made to fit tightly' yet will remove easily in cold weather without tearing.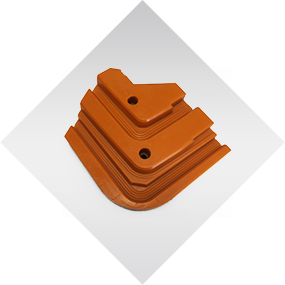 Plan Tech's valve box covers are made from 100 percent pure urethane and can provide reliable performance even in high-stress applications.  We usually test our products using various parameters, this method of testing helps us manufacture products with high-level performance. Our polyurethane valve box covers boast outstanding durability and provide a secured seal for the perfect fit.
So, are you looking for urethane valve box covers that effectively reduce rattling noise? Or custom valve box covers that can efficiently prevent the entry of most contaminants while remarkably resisting wear? You should look no further than the different variety we have available at Plan Tech. Our valve box covers, aside from providing exceptional tightness that prevent them from rolling out or piping also do not require steaming for removal during winter because we ensure to make them pliable enough for that purpose.
Tell us how you want your rubber valve box covers and you trust our team of experts to cast valve box covers that will meet the specific requirements of any standard valve box. Polyurethane is a name synonymous with versatility. The mechanical properties of polyurethane unique elastomer can be manipulated and separated through polymeric creativity making problem-solving easy with a high-performance ability that is second to none. The benefits and advantages of this material are limitless.
Below are some of the benefits and advantages of polyurethane:
Filling the Gap Between Rubber and Plastic
Polyurethanes are outstandingly able to withstand more loads than rubber because they are harder than rubber and yet more flexible than plastics. Their flexibility is accountable for their strength and remarkable ability to resist impact.
Are you interested in cast Valve Box Covers? Please Contact us so we can help solve your requirements and work with you on your specific application!