Urethane valve seals are used in various different industries. To name a few, it can be used in natural gas, LNG and many others. Most commonly, these kinds of valves are used in slurry and harsh environments where there is high sand and the pressure of water is also high. Having Plan Tech's urethane valve seals can keep applications secure andy under control.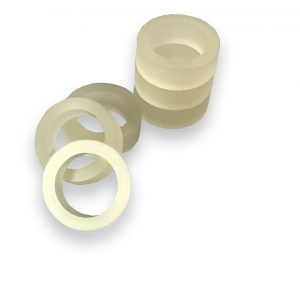 There are mainly two kinds of seals available that you can choose from. However, urethane valve seals are the most durable ones used. Each of the machines in the Petroleum and Natural gas industry has its own custom size and shape. In other words, each of the projects has its own porotypes. Urethane valve seals must fit in all of these prototypes to give the best performance.
Plan Tech manufactures custom polyurethane valve seals at a very affordable price with the best quality of the materials used. Our urethane valve seals are the best used for long term project runs. In other words, for a very harsh environment for the places where the pressure is too high, our urethane valve seals are perfect. While manufacturing these valve seals, we keep in mind the top factors that are necessary for any valves. Among all the factors, our main priority is customer satisfaction. For that, we have a couple of things in mind such as the quality of the materials, affordable pricing, perfect sizing, etc. Along with all of these things, the one thing that our company has expertise on is customization.
We can customize the seals according to your requirements. Whether you are looking for a new design or you want an extra coating of Urethane, we can do it all. There are many factories where the machine size is different and hence as a result, the regular size can't fit directly on it. For this reason, you will need to go with the custom-sized valve seals. Just tell us all their information that is necessary and what kind of shape and size you need. Once we get the requirement, we will discuss the options.
Urethane is the most important material you will need when you search for high-quality seals. This is because the normal components such as rubber or steel might fail when there is a lot of pressure. For this reason, rubber valve seals normally work the best. This component can easily bare a high amount of load and has high compression abilities. Using this, it can perform and function for a long amount of time. This makes the overall product durable. Where the normal substance fails in just a couple of days, this product can last for years. This is the main reason why engineers choose urethane valve seals. Moreover, not to mention, this component can go with any chemical, solvent, and abrasion. Hence, is perfect for the petroleum and gas industries. If you are thinking to order some or you have some other extra requirements in your mind, feel free to contact us and we will give you the best quote.
Are you interested in Urethane Valve Seals? Please Contact us so we can help solve your requirements and work with you on your specific application!