Urethane wear pads have been in use since the early 1980's. Today urethane wear pads are found in almost every application requiring abrasion resistance and excellent load bearing performance. Plan Tech has a variety of additives that can be added to enhance wear properties, add lubricity, UV stabilized, flame retardant, or to reduce static build up. Custom urethane wear pads are found in many industries including construction equipment. We have a full in-house machine shop at Plan Tech ready to take your application idea's and turn them into custom urethane parts. Urethane wear pads are an essential item for small areas that slide, with Plan Tech's Armorglide products the urethane wear pads will provide a long wear life while lubricating the contact surface. We will manufacture urethane wear pads to your exact specifications often times for less than OEM replacements.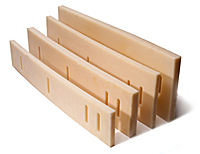 Plan Tech, Inc. fabricates and sells high-quality cast polyurethane components for industry. We manufacture custom urethane parts that include but are not limited to: urethane idler wheels, v-grooved wheels, urethane bearings, urethane bushings, urethane rollers and many others! For over 30 years we have focused on using Speed and Precision to rapidly deliver the highest quality industrial cast urethane components and parts to our customers. Plan Tech, established in 1986 by a management team with over 70 years of combined experience in the cast polyurethane industry.
The engineering staff has the experience and knowledge to select or tailor a urethane chemistry to your requirements. Our production capabilities include:
In-house mold manufacture
Waterjet urethane cutting
Automated adhesive application for high strength bonding to metallic and non-metallic substrates
Open cast, rotational, compression and liquid injection molding
High speed automated and manual finishing equipment
Post-secondary assembly
Metal preparation
On-site testing
Full in-house machine shop with multiple CNC mills and lathes, grinders, welding, sheet metal fabrication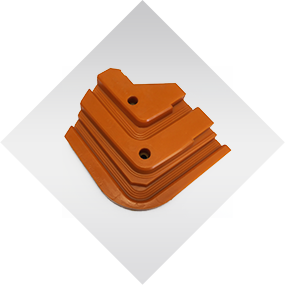 Please Contact us for further details regarding your urethane wear pads application!