Urethane wheels for exercise equipment are manufactured by Plan Tech using urethane as the main material due to the strong characteristics of urethane. Urethanes are known to exhibit high abrasion resistant, excellent tolerance, and can withstand harsh environments. Our urethane wheels are free from dangerous compounds, strong and don't leave marks on the ground surfaces.
Different types of urethane wheels for exercise equipment manufactured by Plan Tech include:
Ball bearing/Radial/Deep Groove/Stainless Steel
Ball bearing/Deep Groove/Steel/Corrosion
Custom made urethane wheels for exercise equipment
Characteristics
Presence of inside and outside diameter
Presence of deep groove
Rust-proof and corrosion capability
Anti-static available
Void-free molding process
Non – marking
Plan Tech manufactures an array of designs including polymer mixing, custom casting, prototype work, molding and tooling design. We are committed to meeting the urethane needs of our customers around the world using the state of the art technology and its unique formula to manufacture products that are long lasting and cost effective. Plan Tech also offer other services such as In-house machining services, cost-effective prototyping, design services and specialized bonding procedures for inserts with Urethane wheels For Exercise Equipment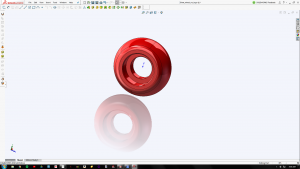 Please contact us for more information concerning our urethane wheels for exercise equipment and other related urethane product. Plan Tech a leader in cast urethane manufacturing, process's urethane additives from the world's leading chemical companies. Whether its enhanced lubricity for high abrasion resistance applications or for anti-static wheels for shoppers who don't want to be zapped touching a metal cart. Having more than 30 years experience in the polyurethane industry provides Plan Tech the specific knowledge of incorporating polyurethane additives into Urethane wheels For Exercise Equipment:
Superior Abrasion Resistance Additives: Plan Tech is a leading cast polyurethane supplier that also has a custom line of additives. One of the most commonly used additives is Armorglide providing superior abrasion resistance for high use applications.
Color Matching Urethane Additives: Whether it is color matching, just-in-time shipping, custom packaging, or any of the other services PAT Products provide, our customers get exactly the solution they need. We take great pride in the success of our customers. They are part of the family.
Are you interested in Urethane wheels For Exercise Equipment? Please Contact us so we can help solve your requirements!