Urethane Wire Guide Rollers are one of the numerous high-quality urethane products manufactured in the state of the art in-house cast polyurethane manufacturing shop at Plan Tech.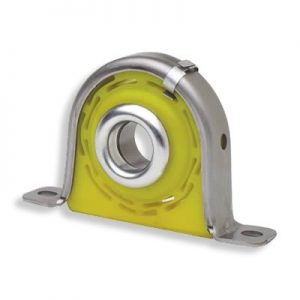 It doesn't matter what industry or application you require wire guide rollers for, you can be certain of top-notch quality when you order or purchase from Plan Tech. We boast over three decades' experience at manufacturing urethane products that meet international standards making us the go-to company where the demands for urethane wire guide rollers are being met both quantitatively and qualitatively.
To ensure we do not compromise quality for quantity and vice-versa, our engineering team who rank among the industry's finest always apply speed and precision during the production of our urethane wire guide rollers.
Some of the advantages held by our urethane wire guide rollers over those of other brands include outstanding resistance to wear, chemicals, abrasion, and corrosion, etc. Our wire guide rollers can also be heavily relied upon for their remarkable ability to withstand weather extremities as well as unfavorable environmental conditions.
We have them available in different forms plus our technicians are highly versed when it comes to producing Urethane Wire Guide Rollers that meet your specific requirements. There are many advantages urethane holds over metal and plastic:
Cost Efficiency
The production of metal parts can be very expensive, and the reason is that, unlike urethanes that can be casted easily, the casting of metal parts cannot be done without the process of welding and the use of machines.
Less noise
This is one advantage urethanes hold over metals that require no debate. While metals are generally renowned for their remarkable ability to produce noise, polyurethanes, on the other hand, absorb noise thereby preventing it.
Lightweights
Urethanes significantly weigh lighter than other elastomers, metals, and plastics inclusive causing them to perform better even without any solid backing.
Are you interested in Urethane Wire Guide Rollers? Please Contact us so we can help solve your requirements and work with you on your specific application!