Bowling Machinery Utilizing Custom Polyurethane Parts
Plan Tech's engineers have experience developing creative and innovative solutions for the Bowling industry. Over the years these skilled technicians have implemented many successful applications with all types of bowling machinery urethane parts used in pin-setting and ball return equipment.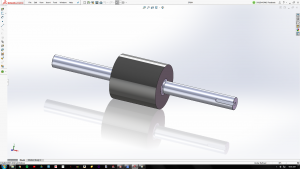 At Plan Tech we understand the importance of superior urethane molded and injection parts. Our pin-setting and ball return urethane parts are manufactured in a professional facility to provide an exceptional quality product that is flexible, durable, and has very high impact-absorption qualities. From compression molding to injection molding, to cast molding, we offer a superior product in any color, form or shape.
We create custom urethane parts at low tooling costs for bowling and other industries. All of our urethane components are custom designed and built to exacting client requirements. Each project begins with rapidly built prototypes manufactured at low cost for testing and evaluation. So, whether you need a new design or you just want to replace an existing one, Plan Tech is equipped with both the facility to help achieve your desires, and we also have the manpower or know-how to carry out your project on time, and at a reasonable price.
Are you interested in cast polyurethane parts used in bowling machinery? Please Contact us so we can help solve your requirements!