Corrugated Box Industry Usage Of Cast Urethane Parts
To meet the demands and challenges needed to increase productivity and service life of the corrugated box industries machinery polyurethane is utilized. Since urethane has a high sustainable lifespan and is resistant to impact, abrasion, corrosion and tearing, this will help improve productivity and increase the precision and quality of scoring and creasing.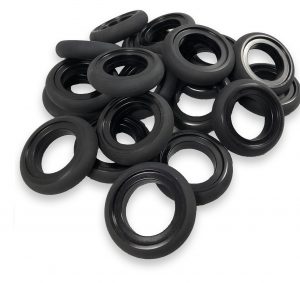 In the corrugated box industry, polyurethane components are superior for use in many aspects – nonmarking urethane wheel covers can be used to move cardboard through scoring machinery during the production process of corrugated boxes. Also since the corrugated box industry relies on products to meet accuracy, the point of impact, stability, immense load bearing capabilities, insulating properties with high performance, and overall sustainability – our team of highly skilled engineers can help curate your product designs to exacting standards based on your specifications.
Additionally, our in-house capabilities help reduce production cycle time from receipt of order to final delivery, and we make use of advanced technologies to ensure your order meets all critical dimensions. With Plan Tech you do not just get your delivery on time, and with the best quality plus you also get it at a competitive price.
Are you interested in Urethane Parts Used In Corrugated Box Industry? Please Contact us so we can help solve your requirements!