How to Manufacture Custom Urethane Parts?
Custom urethane parts have revolutionized our modern industrial world. That's because custom urethane parts are cheaper than ever to produce using 3D printing technology, while also remaining incredibly durable and long lasting. Part of that process is creating a realistic model online of what the finished product will look like. If you're figuring out the important aspects of creating custom urethane parts, you'll want to be especially careful when considering the following aspects: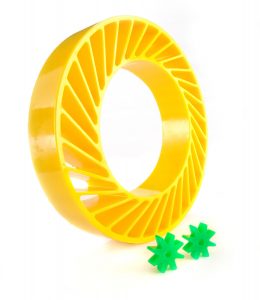 1. Designing Accessible Urethane Parts
This may seem glaringly obvious, but it's important that you think of the actual use of your custom urethane parts in practice. As an example, blind internal corners may not be a viable option, or if they are they may take a while longer to produce and be more expensive. Consider the urethane casting techniques that are carried out when designing your custom urethane parts.
2. Adjust for the Potential Shrinkage of Custom Urethane Parts
Urethane parts are known to stay relatively sturdy and free of signs of wear for many years to come of heavy use, however, they do tend to shrink a bit. As a general rule of thumb, you can expect about 0.15% of shrinkage to occur, so keep that in mind as you design your custom urethane parts.
3. Uniform Wall Thickness for Custom Urethane Parts
Ensure that the design of the wall is the same throughout. If you have a larger custom urethane part, then it's important to have a larger wall. Similarly, if you have a smaller custom urethane part, it's important to have a smaller wall. The size of the wall varies, but in general, for smaller parts, a wall thickness of .020 inches is necessary, at a minimum. And for larger parts, you'll want a wall thickness of 0.040 inches.
4. Consider Drafts and Undercuts
Custom urethane parts are cast with liquid urethane – many forget to take that into consideration. Without designing the physical urethane part with the end product in mind, it can lead to drafting and undercutting. Be sure that you minimize the drafting as this can result in wear and breaking down.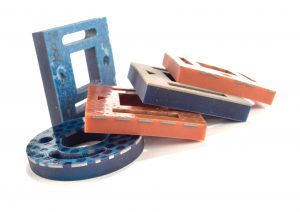 5. Avoiding trapping air bubbles during the molding process
When designing new molds always keep in mind where air pockets might get trapped. Sometimes this requires parts to be cast at an angle or on its side. Complex shapes, presented in different orientations helps show just how the mold will fill.
6. Consider Tolerance issues in new custom urethane parts
When designing your custom urethane parts it's important to always keep the end result in mind. Urethane will grow a little as the temperature raises and shrink as it cools. Also, the molding process will yield a tolerance typically of +/-.010 depending on the size and shape of the part. Machined surfaces may hold a tighter tolerance at an added cost.
Please Contact us for further details regarding your custom urethane parts!