Pipe / Plumbing Industry Cast Urethane Parts
Industrial grade urethane pipe rollers can withstand abrasive and corrosive slurries in suction. Our premium polyurethane formulations are highly resilient, have a nonsparking surface, exhibit excellent chemical resistance and offer good weatherability qualities, which are all important features required in a variety of industrial plumbing and pipe storage applications.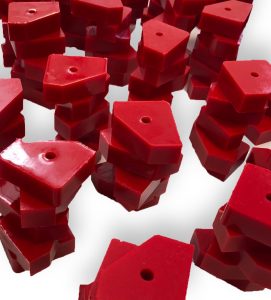 Urethane parts for the pipe and plumbing industry can be cast, molded or made iron-strong or sponge-soft; this level of flexibility is what makes urethane the material of choice in this industry. Also, every urethane part we create is manufactured from a concept to actual production with the highest quality in our state of the art facility. This simply means that our urethane parts provide longer service life and lower noise abatement properties when compared to other materials on the market. For these and several other reasons, product engineers prefer urethane components.
According to product engineers, a wide range of design and technical difficulties in the Pipe and Plumbing industry can be resolved by utilizing urethane pipe rollers. This is credited to urethane's unique combination of desirable engineering properties. Urethane can be substituted for rubber and plastics, and even metals, with superior results.