Robotics Industry Utilizing Urethane Molded Parts
Urethane offers excellent wear characteristics as well as resistance to chemicals, abrasion, and corrosion which has rendered it an asset to the robotics manufacturing industry. The robotics industry utilizing urethane parts take advantage of its extreme vibration dampening ability, it's ability to navigate through smoothly even on uneven surfaces and operate well in extreme environments with heat, water, solvents, and chemicals.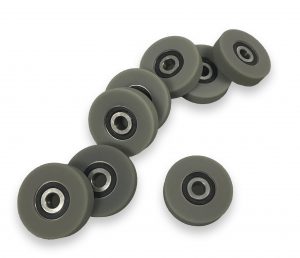 Robotics industry utilizing urethane parts attests to its superiority to other materials such as plastic and rubber. Due to its versatility and the wide range of engineering properties, urethane has been used to solve many problems from vibration to isolation, shock absorption, electrical isolation, and abrasion resistance.
Also at Plan Tech, we create custom urethane parts with very low tooling costs for the robotics and other industries. All of our urethane components are custom designed and built to exacting client requirements. Each project begins with rapidly built prototypes manufactured at a low cost for testing and evaluation.
So, whether you have a new design in mind or you just want to replace an existing one, Plan Tech is equipped with both the facility to help achieve your desires, and we also have the manpower or know-how to carry out your project on time, and at a competitive price.
Are you interested in the Robotics Industry Utilizing Urethane Molded Parts? Please Contact us so we can help solve your requirements!