Tight Tolerance Urethane Wheels Manufacturing Process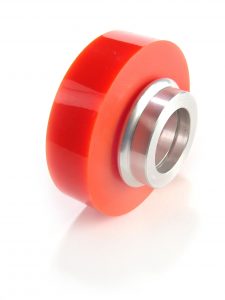 When it comes to the manufacturing process of urethane wheels, we focus on the best quality and custom precision to our customer's specifications. That's how we are able to create some of the best industrial products in the industry and are a leading provider of urethane wheels. Additionally, we take great pride in the ability to create urethane wheels in all shapes, sizes and a variety of durometers. Our polyurethane wheels have gained us a reputation of quality, durability, and longevity, but how do we do this? How are we able to manufacture top of the line urethane wheels?
Our Urethane Wheels Are About Your Needs
When we design and manufacture our urethane wheels, we always have the end result and client's needs at the forefront of our mind. If you need a specific tolerance, diameter or firmness, we have it covered. No matter your application or desired outcome when it comes to urethane wheels, we can turn that idea into reality. This flexibility allows you to select a wheel specifically geared for your project. No more trying to "make due" with what's available. Now, you can create a custom end product that is that much more smooth, clean and of a greater quality with our precisely designed polyurethane wheels.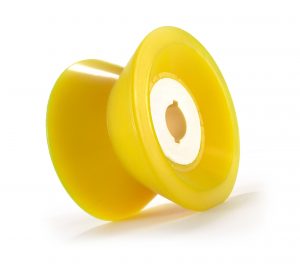 What Kinds of Urethane Wheels Do We Offer?
From industrial projects large and small, we've got you covered. You can take your custom request and create a urethane wheel that is of a certain hub length, tread pattern or diameter or hardness. You can choose a urethane wheel that's custom manufactured to fit your industrial project. Another key part of our service is that you can choose how hard or soft you'd like the urethane wheels to be – from as soft as 20A material to as rock-hard solid at 75D. The choice is entirely up to you – some of the types of urethane wheels that we manufacture include:
Urethane Idler Wheels
Flanged Urethane Wheels
Urethane Bearing Wheels
Polyurethane Drive Wheels
V-Groove Urethane Wheels
Focusing on quality and allowing customer's input into the designing and custom aspects of creating the urethane wheels is how we have become a leader in the industry.
Please Contact us so we can discuss your custom urethane wheels application!